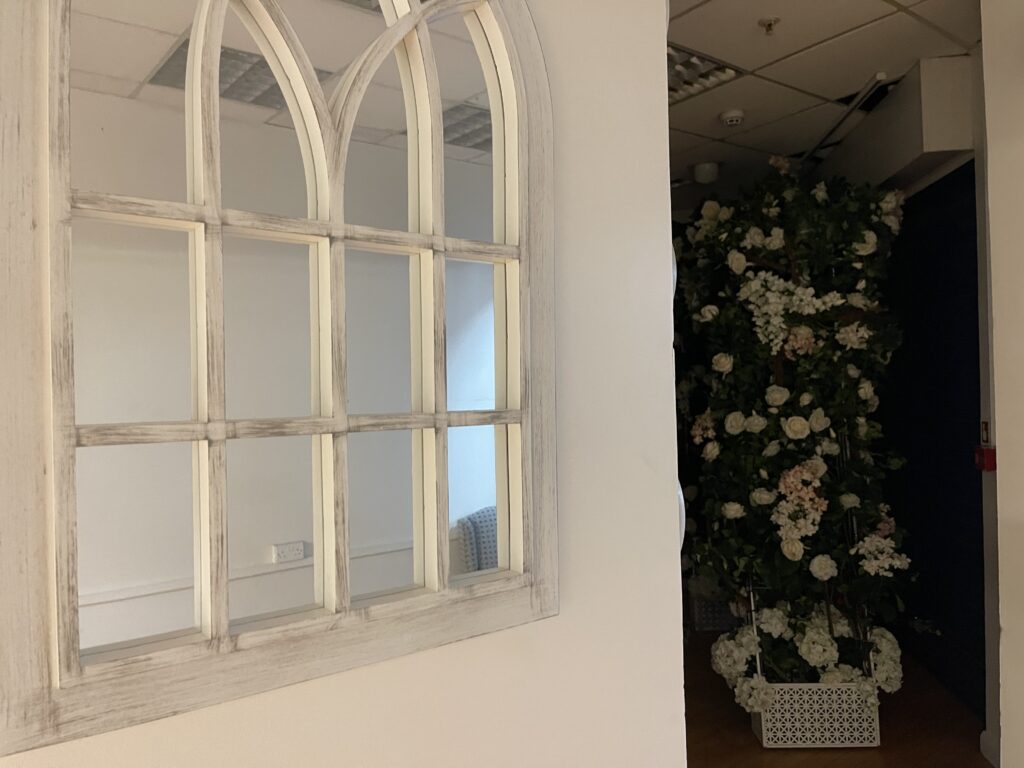 From top Tik-Tokers to Instagram idols and YouTube's vlog stars, there are a huge array of influencers here in the Wakefield district, and now they have their first dedicated content creators studio. 
To reflect the growing number of locals loving and sometimes living off social media for work, pleasure and to share their passions, a new multi-media booth dedicated to content creators from all corners of the region is being created. 
Wakefield-based Blogger, Vlogger and Journalist Sophie Mei Lan who has amassed more than 100k followers online, is collaborating with The Ridings Shopping Centre to launch the studio which will compile of professional podcasting, vlogging, instagramming and tiktoking equipment with interchangeable backdrops. 
Sophie, who turned to vlogging as a young mum and a documentary-maker, said: "Vlogging has been a lifeline for me since I launched my YouTube channel 8 years ago while on maternity and struggling with my mental health. 
"Ever since it has been my go-to for community, creating candid content and to share my passions in mental health and wellbeing with others." 
After a year of vlogging, Sophie was approached by media and brands who loved her authenticity and she discovered that she could turn her hobby into a part-time career so she could work-from-home around the family and also manage her own health appointments. 
"After a while of vlogging about my daily life, at times I found the online world isolating when you live your life and run all of your businesses and passions online.
"It was exciting sharing my passions on national TV and writing for newspapers, but it felt challenging without a team or just an understanding soundboard. So I launched Sparkle Content Creators community a few years ago because so many of creators like me had started to make a business out of what we do but as a 'personal brand' you can feel even more lonely." 
Sophie set about introducing a range of brands and content creators through the community which now has more than 600 influencers. 
She said: "We tend to work internationally so it has been really nice to support local brands and organisations and even at the smallest of events we have sometimes created content reaching millions."
Sophie who has reached nearly 3 billion people with her own content discovered many local influencers live and work right here on her doorstep. 
She said: "I kept bumping into influencers at events and TV studios down South where we would often recognise each other's accents first. 
"I have since become good friends with several creators and most of us work from home predominately. 
"At times it's great but you need a change of scenery for your mind and your content too. 
"So with the challenge of lockdown, enforced home-working 24/7 and an increasing number of creators and brands feeling isolated, I think we have all realised just how much we need community, collaboration and places to create content." 
Sophie collaborated with her local shopping centre The Ridings Shopping Centre. The Ridings itself has recently had a transformation as a one-stop-shop, retail, community and leisure hub." 
The office space turned multi-media hub comprises of a community wellbeing room, a co-working space, the content creators studio equipped with professional podcasting, vlogging, instagramming and tiktoking equipment.
The space embodies our core values of combining community, collaboratively connecting, and celebrating communication skills. We can all experience challenges in areas of our lives whether it be work, personal, or health which is what makes up our 'wellbeing.' 
For more information, go to: https://sparkleupnorth.com
Follow: @thesparklecoach @sparkleupnorth